Click on our menu buttons immediately below to find MegaSquirt® information quickly:
MegaShift™ 4L60E Stimulator
We will offer a stimulator (aka. "stim") for the 4L60E (for use with the GPIO, but it will work with any transmission controller for the 4L60E, as well as many other transmissions).
It has:
all the connections for the 4L60E except power (which comes into the board from pin E, but which must be supplied from the harness) - the pins to the transmission connector are labeled on the board to match the connector,
LEDs to indicate the status of the PC, TCC, 3/2 sol, and Sol A & B with a silkscreened table to indicate the appropriate status in each gear (with the resistors accessible for scope use),
LEDs (D1-D4) to indicate the gear the controller thinks it should be in,
a rotary switch ($4.88 @ www.digikey.com) to select the manual shift lever position gear (the other pole is brought out on a 0.100" header)
three #10 screw holes for mounting or stands, as well as grounding a scope probe,
a pot for temperature feedback.
The board is 2.5" x 4". Users can either plug their ampseal pigtail into this, or use a 4L60E internal connector to test their entire harness (the pigtails are common - transmission shops frequently replace them since they have the TCC solenoid as an integral piece - new they are about $40). The price will be very reasonable - the most expensive component on the PCB is the rotary switch.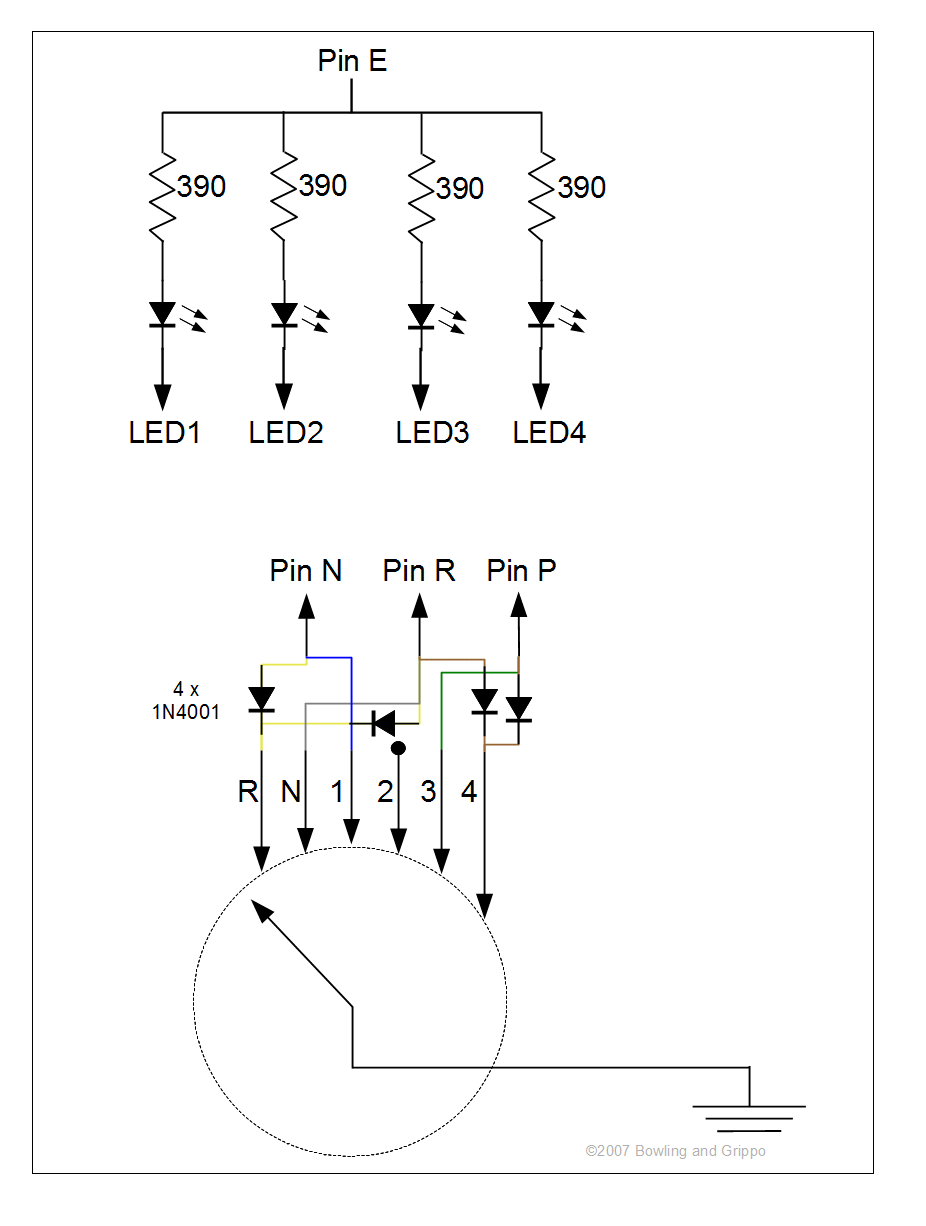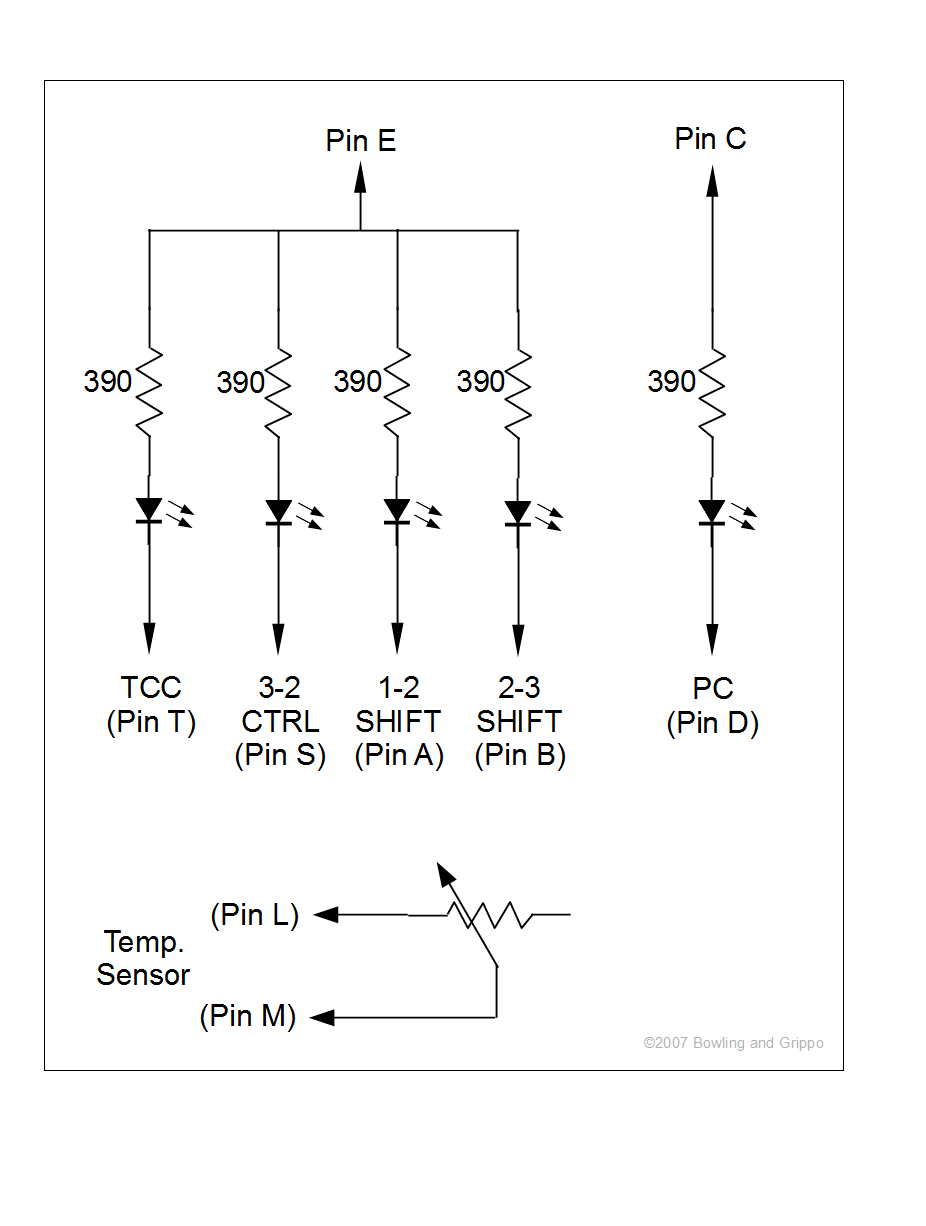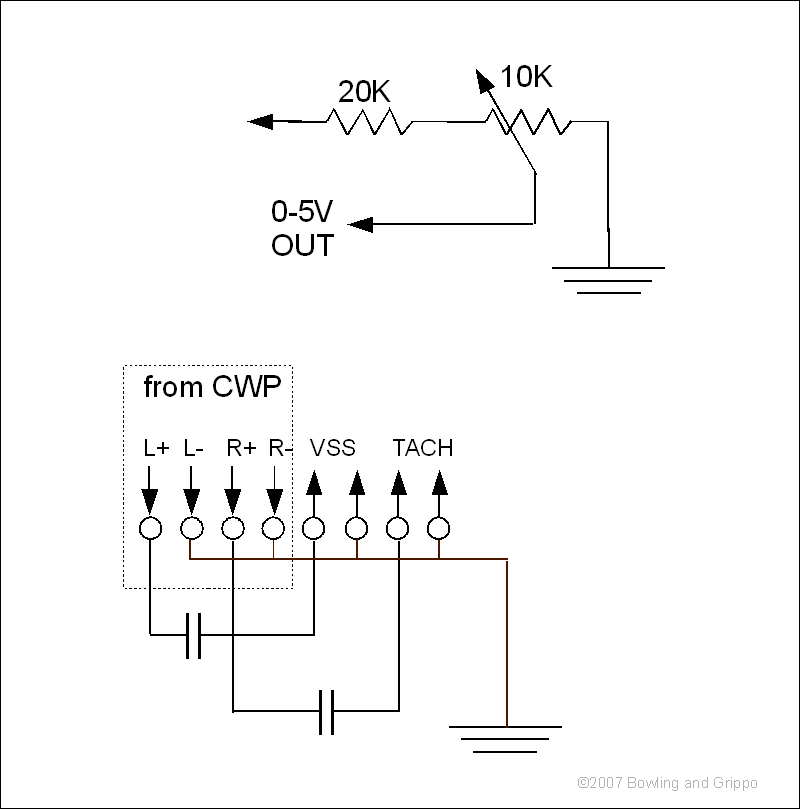 ---
MegaSquirt® and MicroSquirt® controllers are experimental devices intended for educational purposes.
MegaSquirt® and MicroSquirt® controllers are not for sale or use on pollution controlled vehicles. Check the laws that apply in your locality to determine if using a MegaSquirt® or MicroSquirt® controller is legal for your application.
---
© 2004, 2008 Bruce Bowling and Al Grippo. All rights reserved. MegaSquirt® and MicroSquirt® are registered trademarks. This document is solely for the support of MegaSquirt® boards from Bowling and Grippo.
---